EDITOR's NOTE
_________________
HOMA HEALINGS
_________________
HOMA FARMING
_________________
ECO NEWS
_________________
EVENTS
_________________
MESSAGES FROM SHREE VASANT
_________________
FROM ORION TRANSMISSIONS
_________________



CONTROL
To control or not to control others, this is today's question. The answer is yes and no, it depends on the situation. As children, we need to be controlled in some activities because we are not totally aware of the consequences of our actions. It is not safe for children to play with knives, guns, drugs, medicines, sharp objects, power tools, electric lines, etc.
However, you generally do not like to be controlled, especially if you are a "controller". Do you know someone that is very quick to give orders, but he/she is slow to receive them?
In addition, excess control tends to kill "creativity". Usually, it is not advisable to try to control others because most people do not like to be told how to, when, where, why, etc. do something. Although quality control is an essential aspect in a factory and other businesses, the habit of controlling others may aggravate our relationships.
Why is it difficult to work together sometimes? Why are there so many divorces and dysfunctional families? We like to be free to think, feel, speak and do anything.
To be "independent" is a goal for many and a way of life for many more.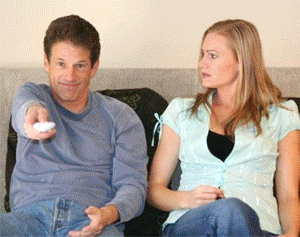 AGNIHOTRA promotes Cooperation
It seems that we tend to put our goals or personal tastes over group goals (team or family or tribe). On the other hand, teamwork is usually more effective and productive.
Is it possible to keep your individuality and be part of a team (group) at the same time?
Here are some ideas to chew on (think):
A) Your particular talents can bring joy, great joy to yourself and others when serving others selflessly.
B) Learn to combine our talents and play with a group.
C) At different times, we are called to play different characters: leading, working, tracking, watching, listening, supporting, etc..
D) Let us respect each other and value and express our appreciation for the efforts of each one.
E) We are not really the makers but merely instruments.
Now, we wonder, can we be free and happy and connected at the same time? Yes, yes, yes, the Fivefold Path (FP) shows the way!
Agnihotra is the first step to restructure and re-program our minds in the direction of love. Daan (sharing), Tapa (self discipline), Karma (selfless actions) and Swadhyaaya (self-study) can lead us to the land "Ananda" (a mental state of happiness).