EDITOR's NOTE
_________________
HOMA HEALINGS
_________________
HOMA FARMING
_________________
ECO NEWS
_________________
EVENTS
_________________
MESSAGES FROM SHREE VASANT
_________________
FROM ORION TRANSMISSIONS
_________________
IN SEARCH OF PLEASURE
It is said that we are often trapped or dominated by the senses. Is this true? Yes, because they usually determine our actions. No, because using the senses is natural in our daily lives. To be free is to feel. What is the problem with the senses? None, when they are under the control of the mind. However, the mind can be the best friend or worst enemy.
So, what is the problem with the mind? None, thinking is a part of being a human (Homo sapiens) if it is under the control of the intellect. Others say, "in short, life is to seek pleasure and get away from pain". However, what is the best pleasure and worst pain? For some, this may be the orgasm and death. For others, it may be a chocolate cake and a defamation or insult. What it is experienced as pain and pleasure, the best and the worst, it is relative, and it depends on our cultural background, mental programming, state of consciousness, etc. We also note that in the constitution of man there is some hierarchy. Usually the body is controlled by the senses and these by the mind that is under the supervision of the intellect.
In other words, the Intellect (I) controls -> Mind/Emotion (M/E) controls -> Senses (S) control -> Body (C)
This is the usual line of command. However, sometimes,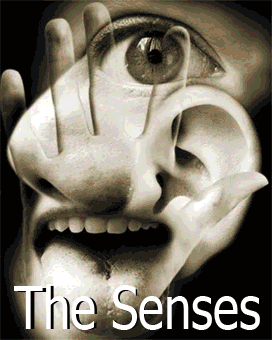 TAKE CARE of THE INTERIOR AS MUCH AS THE EXTERIOR, FOR ALL IS ONE (Gautama Buddha)
there is anarchy or riot (where a member wants to act without considering the rest) and discomfort is experienced. This is a crack in the line of command. Sometimes there is a disorder in one or more elements in this line of command (I - > M/E -> S -> C), resulting in disorder.
Why do we suffer? Some factors are: corruption, impurity, or weakness that may exist in one or more elements in this line of action.
What cause harm to: I, M/E, S and C?
1) Some internal factors such as the 5 Gators (?) (Pride, envy, lust, greed, etc.).
2) Some external factors such as pollution, poor company, poor diet, etc.
Most of the times, we are carried away by impulses which lead us to immediate pleasure without considering the consequences on the long run.