EDITOR's NOTE
_________________
HOMA HEALING
_________________
HOMA FARMING
_________________
ECO NEWS
__________________
EVENTS
__________________
HOMA HEALTH WITH PHARMACIST MONIKA KOCH
_________________
MESSAGES FROM SHREE VASANT
_________________
FROM ORION TRANSMISSIONS
_________________
Homa Therapy for Conscious Changes (Part 1)
By changing our food, we can change our body, mind and destiny.
From the point of view of a physical, cellular, and molecular universe, the world is moving at a fast pace and changes are occurring at all levels. Let us stop this movie for a moment and watch and acknowledge what is happening. We are navigating in a polluted environment. The toxicity is indoors and outdoors. It is in the big city, country, valley, mountain, island, North and South Pole. It is everywhere. Nobody escapes. What kind of pollutions?
a) Air pollution (smog, lead, acids, chemtrails, etc.)
b) Water pollution (drinking water, rivers, lakes, oceans, etc.)
c) Soil and Sub-soil pollution.
d) Space pollution (space trash like old satellites, etc.).
e) Electromagnetic pollution (waves from electrical and electronic devices: radio, television, satellites, antennas, phones, mobiles, Wi-Fi nets, microwaves, etc.).
f) Sound and Visual pollution.
g) Radioactive pollution.
h) Agricultural pollution (agro-toxins).
i) Food pollution.
j) Other pollutions.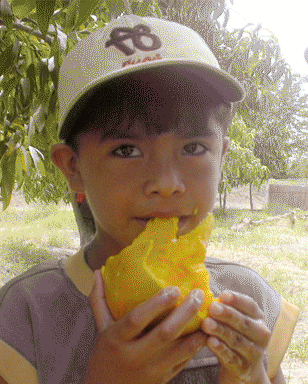 Now, let's start looking at our foods since you usually can select them. You heard the expression: "You are what you eat"; this is not completely true since you do not become a corn by eating too many corn chips, but you are going definitely to be affected by it.
1. What are we eating? If you are vegetarian you will eat plenty of vegetables, legumes, grains, cereals, fruits, etc. If you are omnivorous, you will eat almost anything. Independent of your type of diet, what do these foods have in common?
They are loaded with agrochemicals (agro-toxins) such as pesticides, herbicides, fungicides, etc. Farmers use these substances to kill pathogenic organisms. Usually, without these agrochemicals they will have great losses.
Along with these foods, we consume other synthetic substances such as: preservatives, additives, flavoring and coloring agents, etc. Moreover, some of these foods might be GMO's (genetically modified organisms).
2. Let's redefine the word 'eating', for many it is simply chewing and swallowing something through the mouth. For others it is satisfying the taste-buds. For some it is the act of taking something into your body/mind unit in any form.