November 24, 2012 At Somayag
On Return of Ancient Tribes
Yes, yes. This is the time for calling all ancient tribes together. It is a gathering for those who have forgotten their past and are now coming into Light. It is a time when past life connections are to be revealed and a completion of the cycle of karma is indeed near at hand.
These are the appointed times when all Masters return in their most recognizable forms—a time when the Hand of God is most definitely awaited and most heralded help for humanity. It is a time when ancient tribes are reformed, reunited and, in essence, rejuvenated and regenerated. The Power of the Ancients shall once again rise, like the Phoenix—into Light. And these times begin to take form now.

November 27, 2012 At Somayag
On New Lunar Cycle Changes
Yes, yes. This is entering new lunar cycle, as planet advances forward. Yes, there will be days of darkness and days of intensified Light. There will be moments of clarity beyond clarity, glimpses into super-consciousness, and days of confusion and muddled thinking.

November 28, 2012 Day of Lunar Eclipse, major day of Somayag
On Opening the Channel
Yes, yes, yes. Philosophies and illustrious deliberation on issues, predictions from all sources for the end of this civilization and whose fault is the planet's demise—all is designed to keep you in a state of confusion, suspended in between truth and fantasy. Readily you all choose to remain in the dark, when the Light is daily, hourly becoming brighter.
Yes, yes. Phenomenal stores of energy being released into atmosphere. Channel indeed has been opened, precisely during 24-hour period. This channel will be used to release not only dross of human suffering but excess gases and residues built up in the atmosphere. It is, in essence, a deep and profound cleansing. Simultaneously, as release is taking place, Light is being transmitted to this planet.

December 1, 2012 At Somayag
On Sowing Seeds of Love
Yes, yes. As you are all aware, the forces of good, of Light, are being fortified, while the forces of darkness and negativity are being pushed out. Always where there is a great surge of Light, darkness will be drawn to it like a moth to a flame.
Those of you who perform this ancient fire for healing of the atmosphere are servants of the Divine. You carry within you seeds of Light. It is your duty, as well as your privilege, to nurture these seeds and to sow them in fertile ground. Know where you are going and there, sow seeds of love. When you know where to focus Divine energies, it is there where the seeds will take, eventually growing and bearing fruit....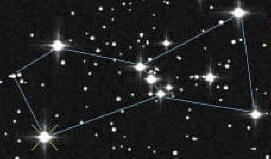 Más info: www.oriontransmissions.com