EDITOR'S NOTE
_________________
HOMA HEALING
_________________
HOMA FARMING
_________________
ECO NEWS
__________________
EVENTS
__________________
HOMA HEALTH WITH PHARMACIST MONIKA KOCH
_________________
MESSAGES FROM SHREE VASANT
_________________
FROM ORION TRANSMISSIONS
_________________
DESPITE OF...
WE CAN CHOOSE ...
Despite of the pain, we can feel Joy.
Despite of being in a world with liars, we can tell the Truth.
Despite of seeing the pompous arrogance, we can practice and admire the humility and the goodness.
Despite of the chaos around, we can have Order within.
Despite of the violence, we can strive to live in Peace.
Despite of being immersed in a dream, we can wake up.
Although there are man who breed and are not fathers, society can continue because many women are MOTHERS.
Despite of the lethargy, we can move.
Despite of the troubles, we can be GRATEFUL.
Despite of being surrounded by darkness, we can carry and be Light.
Despite of the disappointments with people, we can "rise in love" with life and have compassion.
Despite of our age, we can be like children.
Despite the fragility and disease in our body, we can realize our Spiritual Immortality.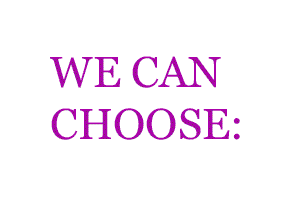 We can choose positive thoughts and (+) actions even though...!
Despite of our physical, emotional, mental, and so on differences, we can place ourselves in someone else's shoes and find similarities.
Despite of the ignorance that leads to problems, we can understand that there is wisdom behind these lessons to Help Us Grow.
Despite of the abundant human injustice, we can sense how the Divine Justice manifests.
Despite of the common unconscious indifference towards the Divine Gift of Life, we can chose to Acknowledge, Respect and Honor the Right to Live for all creatures
Let's remember, even though you think that you and I are different, We are One
And yes, yes, yes, despite of all the misunderstandings, following the Fivefold Path, the Path of Light, we can easily
"Be Happy Here and Now"
Om Fivefold Path Om
OM AGNIHOTRA OM
Note: This Homa Health Newsletter is dedicated to a group of people that society condemns and stigmatizes. However, when reading about the De-addiction Homa Program, you will see and feel the wonderful beings behind their "REBIRTH". To see a short video click here.