EDITOR'S NOTE
_________________
HOMA HEALING
_________________
HOMA FARMING
_________________
ECO NEWS
__________________
EVENTS
__________________
HOMA HEALTH WITH PHARMACIST MONICA KOCH
_________________
MESSAGES FROM SHREE VASANT
_________________
FROM ORION TRANSMISSIONS
_________________
THE JOURNEY OF LIFE
Life is a walk through many roads. Sometimes we see fields, mountains, beaches, gardens, rivers, seas, forests, deserts, etc. Sometimes we see concrete, asphalt, plastic, metals, etc. Sometimes we walk with others and sometimes it seems we are alone. Sometimes we cherish beautiful and pleasant sensations (sights, sounds, smells, tastes, etc.) and sometimes we are hit by grotesque and repulsive ones. Sometimes we are lost, and sometimes we know where we are. Sometimes the journey becomes a film with adventure, romance, action, comedy, joy, etc., and sometimes the film contains drama, horror, anxiety, sadness, etc. But it always seems like a documentary that teaches us and it reveals more and more. And when we believe we have seen or experienced it all, there comes a new surprise and amazement. Many people walk on foot, many more travel by bus, car, train, plane, etc. Some ride on an animal or are pulled by one. Many travel with our bodies and senses. Few people travel with their mind. Many people travel towards the cities, buildings, homes or external spaces and few people travel towards inner realms or H OM E.
This reminds us of the following Sufi story (click here).
All these experiences are usually accompanied by the emotional roller coaster (ups and downs).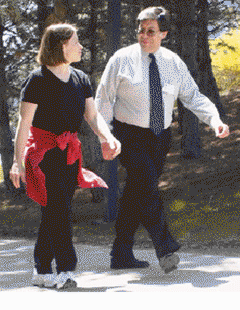 The FFP illuminates our journey and our mind.
What is certain, is that the FFP - Fivefold Path (Agnihotra, Daana, Tapa, Karma and Swadhyaya) can help us to make our trips with more awareness and to understand the relationship and unity between the external and internal appearances, maintaining objectivity, equanimity serenity and peace.
Yes, yes, yes, this Peace is within reach of everyone. So let's purify our minds and hearts to synchronize our will with the Divine Will and to perceive and understand the imperceptible, the incomprehensible. Many stumble on dark roads, but many are also coming on the Paths of Light. Remember that the practice of Agnihotra gives us clarity and allows us to serve selflessly and intensely. It is a simple way "to be happy here and now."
OM OM OM
OM SHRII OM