EDITOR'S NOTE
_________________
HOMA HEALING
_________________
HOMA FARMING
_________________
ECO NEWS
__________________
EVENTS
__________________
HOMA HEALTH WITH PHARMACIST MONICA KOCH
_________________
MESSAGES FROM SHREE VASANT
_________________
FROM ORION TRANSMISSIONS
_________________



TAPA
Let's remember. Tapas are physical and mental self-disciplines, which we practice in order to channel our bio-energy effectively in a positive direction. Tapa can also help to avoid some future problems. Samples of Tapa are:
1) Satya: speak the Truth (and walk your talk)
2) Ahimsa: no killing; practice non violence (physical, verbal, mental, etc.)
3) Asteya: no stealing
However, there are other Tapas which are not so obvious like:
Avoiding gluttony
Avoiding judging others
Avoiding intoxicants, etc.
Now, let's focus on gluttony or overeating. Today's self-study brings us to a situation which most people face at one time or another: you are hungry and you are placed in front of delicious and large quantities of food. How much will you eat? Sometimes you might overeat. That is not so bad. What do you do?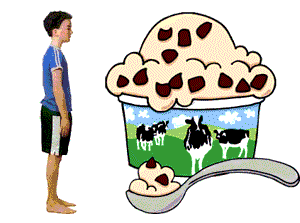 TAPA helps to control gluttony.
You may lie down on your left side to increase the air flow through the right nostril and help the digestion. However, if this becomes a regular habit (overeating), this might lead to some problems such as:
Indigestion, abdominal pain, diarrhea, constipation, overweight, obesity, flatulence, belching, insomnia, tiredness, disease, etc.
We eat to live, but it seems sometimes that we want to live eating. What can we do? TAPA. Some suggestions are:
1) Figure out which is the best food for you . It will be a diet that is fit for you according to your anatomy, physiology, economy and it is friendly to the ecology. No junk food or drinks.
2) Eat moderate amounts. Avoid taking cold water or drinks, specially while eating. Eat fruits on empty stomach.
3) Exercise
And remember "The Mind controls the body", "Steady breath, Steady mind",
And yes, yes, yes, let's pick positive resolutions and practice Agnihotra to help to curb the mind.
Om Om Om