EDITOR'S NOTE
_________________
HOMA HEALINGS
_________________
HOMA FARMING -
WATER SOLUBLE PHOSPHATE
_________________
HOMA THERAPY - NATIONAL SCIENCE DAY
_________________
ECO NEWS
_________________
EVENTS
_________________
MESSAGES FROM SHREE VASANT
_________________
FROM ORION TRANSMISSIONS
_________________



BEING HAPPY HERE AND NOW
(Part II)
Let's continue with our Self-study (Swadhyaya). Questions:
Could it be that:
• We already have what we need to be happy?
• We were born with it ?
• We do not realize this because we are deceived by appearances?
• Our senses and our mind are faulty (cloudy) and they need to be repaired (cleared)?
• Our mental program is a vicious loop that goes round and around until it cracks?
• We are like fish swimming in the ocean and looking for water?
• We are being pulled in many directions by the senses, the ego, the subtle crocodiles, etc.?
• We are locked out in a world of illusion – running from a phantom like situation to another?
Can an alcoholic kill his desires by drinking more alcohol?
Who is really getting killed? Who has the desires?
Is an alcoholic happier, because he drinks more quantity or different alcoholic drinks?
Is he really happier? Have you seen anyone begging for his/ her drugs (desires)?
Do you know people, who have achieved fame, power (?), wealth, etc. and still are not happy? Are they worried of losing what they have? Is attachment a problem?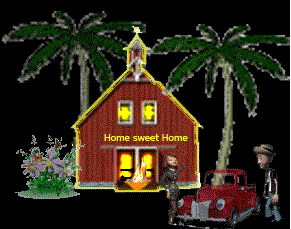 We are looking outside in the darkness for happiness, but it is within us. Happiness is the light in our heart.
Agnihotra points the way home.
------------------------------------------
Children have fewer desires and they tend to be happier. Adults have more desires, which bring more tension and worries. So they tend to be less happy.
Can we reduce our desires?
Can we achieve a 'desireless' state?
Can we kill our thirst with a beer, a soft drink or anything else beside water?
Can we stop our hunger by wearing luxurious clothes and precious stones?
There are certainly basic needs to be fulfilled in order to function in the material world. However, a great deal of these needs are artificially created by our vanity.
Perhaps, there are also spiritual needs which need to be fulfilled to experience lasting joy. Which could they be?
The sick body complains of physical pain, the sick mind complains of ………………?

Do we tend to blame people, objects, animals, weather, circumstances, etc. for our unhappiness?
Why do we get upset if someone insults us?
When you get upset, your physical, emotional, and mental state is disturbed. Anger, remorse, envy, selfishness, etc. are stabs to the emotional body as punctures with a knife are wounds to the physical body.