EDITOR'S NOTE
_________________
HOMA HEALINGS
_________________
HOMA FARMING COURSE
_________________
ECO NEWS
_________________
EVENTS
_________________
HOMA - THE MOST EFFECTIVE HARMONIZING SYSTEM
_________________
MESSAGES FROM SHREE VASANT
_________________
FROM ORION TRANSMISSIONS
_________________



BEING HAPPY HERE AND NOW
(Part I)
You might already have heard the expression 'be happy here and now'.
But, what is happiness?
Where is here?
And, when is now?
Happiness here and now can be relative terms. Usually, what produces happiness varies depending on the individual (sex, age, education, cultural background, etc.).
Many people will say that 'happiness' is:
a) pleasing the senses (having a cup of coffee, tea, sweets, pizza, cigarettes, drugs, etc.)
b) pleasing the ego
c) fulfilling physical needs
d) fulfilling emotional needs
e) fulfilling intellectual needs
f) wearing beautiful jewelry
g) wearing nice clothes
h) achieving power
i) achieving fame
j) living a long life
k) cooking, cleaning, working around the house
l) having free time
m) doing a good job
n) earning or having lots of money
o) doing one's Vikarma
p) serving others
q) utilizing one's artistic abilities (painting, acting, singing, etc.)
r) doing Yajnya
s) making love
t) self-realization
u) selfless work
v) doing the Divine's Will
w) fulfilling spiritual needs
x) etc.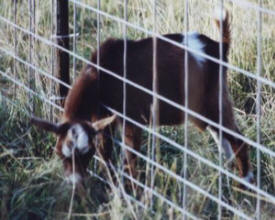 The grass seems always greener on the other side of the fence.
But, is it?
------------------------------------------
For some people 'here' is:
a) home b) work
c) market d) bed
e) kitchen f) dining hall
g) playground h) within you
i) somewhere else, etc.
When is 'now'?
a) after finishing work
b) after having children
c) after having a house
d) after finishing education
e) five minutes ago
f) five seconds ago
g) half a millisecond later
h) in a moment, etc.
As you can see, there are many possible answers to these 3 questions.
Let's recall: "If there is a lock, there must be a key. If there is a problem, there must be a solution. If there is a question, there must be an answer ."
It is a matter of time and appropriate persistent effort to achieve most of our goals.
Whatever was thought, written, built, etc. - the ideas came from somewhere. Where is this Source? Can we connect to it?
And yes, yes, yes, the regular practice of Agnihotra helps to quiet and clear the mind. This helps us to connect to the Source, get the answers and find Peace Here and Now. OM TAT SAT