EDITOR's NOTE
________________
HOMA HEALINGS
________________
HOMA FARMING
________________
ECO NEWS
________________
EVENTS
________________
FUTURE EVENTS
________________
MESSAGES FROM SHREE VASANT
________________
FROM INTUITIVE GUIDANCE
________________



TREATING A PATIENT
Let us continue our self-study, we investigate the health of our big patient "The Earth".

SIGNS AND SYMPTOMS
1) Fever: extreme high temperatures well above normal in some parts.
2) Cold: extreme low temperatures well below normal elsewhere.
3) Fractures, spasms, tremors and cough:
earthquakes, volcanic eruptions, tsunamis, avalanches, etc.
4) Increased secretions: hurricanes and floods in certain areas.
5) Dehydration: droughts in some sectors.
6) Pains: perceptible when we watch and listen attentively to Nature.
7) Tumors: abnormal growth of populations that destroys the surrounding.
8) Paranoia and Generalized Madness:
Increase in violence, greed, envy, selfishness, lust, etc.

DIAGNOSIS:
1) Intoxication (poisoning)
2) Infection:
"Homo sapiens egotitis"
(inflamed human ego)
3) Planetary cancer in Critical Condition

CAUSE:
Ignorance of Our Unity and Divine Nature.

TREATMENT:
1) Increase the Planetary Consciousness.
2) Inject beneficial energies of solar radiation at sunrise and sunset through the practice of the Agnihotra healing fire.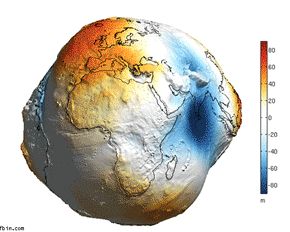 Healing the patient through the constant practice of Homa Therapy.
3) Daan: sharing our material resources.
4) Tapa: mental and physical self-disciplines such as: meditation, the practice of truth, non-violence, etc., for human cell temperance.
5) Karma: the increase of selfless service.
6) Swadhyaaya: do more self-study at all levels: physical, mental, emotional and spiritual.

Let us remember that Balance is Health and Imbalance is Disease. Homa Therapy brings us closer to point of equilibrium. Thus is "Total Health".

OM HEALTH OM
OM HOMA OM

Let us be conscious
and beneficial cells to
our great body:
Mother Earth.

PROGNOSIS:
Peace, Bliss and Prosperity for all for over a thousand years
after the planetary cleansing.
Through the practice of Agnihotra, we contribute to neutralize the toxicity and reduce the discomforts of planetary healing crisis.
OM Fivefold Path OM
OM AGNIHOTRA OM

The Part and the Whole are One.
Yes, yes, yes. One, not two.
OM ONE OM