EDITOR's NOTE
________________
HOMA HEALINGS
________________
HOMA FARMING
________________
ECO NEWS
________________
EVENTS
________________
MESSAGES FROM SHREE VASANT
________________
FROM INTUITIVE GUIDANCE
________________



"Like in the MOVIES"
Let's do more Swadhyaaya. Who does not like movies?
Doing a little reflection, we realize that we do not necessarily have to go to the movie theatre to see them.
Everything that happens around us, far and near, is a movie and the genre (drama, comedy, action, romance, science fiction, horror, documentary, adventure, etc.) depends on our psychophysical state and surroundings.
In some films, there are more persecutions, in others there are more emotions or fantasies, etc. Almost always, the scenes are continuously changing. And all this sometimes becomes so overwhelming that it can affect our physical-mental health.
* What to do to maintain good health?
* Can we be good actors without attachment to the characters that we have to play?
* Can we be in the world without being part of it?
* Can we get above praise / rejection, win/failure, joy/ sadness, good /bad, health / disease
and other dualities?
* Can we walk on water without getting wet or fly without wings?
Yes, Yes, Yes! But, it is clear that there is a kind of crisis in each country. In some countries, you see much corruption, violence, crime, robbery, injustice, insecurity, recession, unemployment, poverty, religious fanaticism, terrorism, hunger, indifference,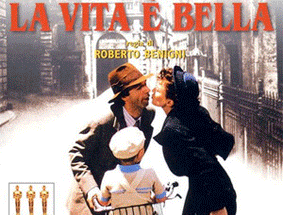 Life is like a movie, where you can be the protagonist or the victim.
You decide, because your actions and thoughts are creative.
mass migration, mental illness, family breakdowns, pollution, etc.
Without any doubt, we are in a war between the forces of light and darkness.
However, Truth, Love and Light always win in the end.
And sooner or later,
we realize that:
1) The enemy is not outside of us.
2) We are all "ONE".
3) We will remember and return to the Source.
4) We are actors and co-producers in the
"Movie of our life".
5) No one hurts another consciously. If he/she was conscious about our oneness, he/she will not do it. Normally, you do not hurt yourself.
6) Love your neighbor as yourself is a matter of common sense.
7) Everyone is part of the same Divine Body.
8) We have no enemies outside, but we do have challenges and
lessons to learn.
The practice of Fivefold Path (Yagnya, Daan, Tapa, Karma, Swadhyaaya) helps us to play our role and ease the way back Home (God).
OM GOD OM
OM SHREE OM