EDITOR's NOTE
______________
HOMA HEALINGS
______________
HOMA FARMING
______________
ECO NEWS
________________
EVENTS
______________
MESSAGES FROM SHREE VASANT
______________
FROM ORION TRANSMISSIONS
______________



THE INVISIBLE THIEVES
Let us do a little more Swadhyaaya (self-study) to discover
"the invisible thieves". We know that thieves are individuals that rob us when we do not have much protection. Sometimes, we go to the police and we catch the thieves and recover the stolen goods or part of it. But this usually does not happen. This is occurring in many places and is sometimes accompanied with violence.
For this reason, people are investing more money and resources in equipment or personnel for safety and prevention.
However, what if the thieves were invisible, yes, invisible, so they cannot be captured by any cameras or trapped by any police?
It would be a big mess. Do you know that this type of thieves already exist and they work full time, Monday through Sunday. These thieves are very bold, cunning and disguise as good friends. You could ask, "Who are they?"
They are "the mental thieves". Nevertheless, specifically, what are they called? They are: pride, greed, lust, envy, attachment, anger, etc.
To understand the danger, we have personified them, but we could use other analogies. For example, in the "Virtual World" inside a computer, there are a lot of data and valuable information, but viruses, malwares, spywares, Cyber worms, etc. They can steal these data and alter or damage programs (software) and equipment (hardware).
Today, it is almost impossible to navigate in "internet"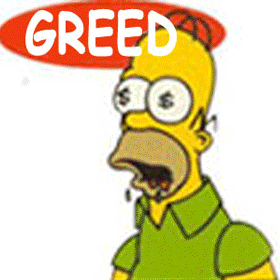 The Fivefold Path is a program against the Invisible Enemies.
without a good protection program or programs on the PC.! Incidentally, these are invisible!.
Likewise, our thoughts sail on a "Mental World" that is highly infected and contaminated where there is a danger that the unit (mind-body) can be attacked and hurt if we lack proper protection.
Investigating carefully, we realize that many of the "friendly" programs, offered as "free" in internet, can hide 1) other applications to create unnecessary needs 2)viruses to steal information or simply do damage.
Similarly, these mental invisible thieves (pride, greed, anger, etc.) are fake friends. They offer to help you be stronger, bigger, more powerful and happy. However, in reality, they steal, weaken, sicken and depress you. They behave as parasites.
It is easier to escape the cyber trash (which is not easy), than to escape the mental garbage.
Yes, it is easier to keep out the virtual invisible thieves, that the mentally invisible thieves.
Are there any suggestions?
Yes, yes, yes
1) Auto-generate thoughts, emotions and positive actions, which will attract other similar thoughts such as: kindness, compassion, charity, service, joy, humility, temperance, gratitude, forgiveness, etc.
2) Partner or associate with beings who manifest the above qualities.